Products tagged with 'pre-owned dollhouse accessories'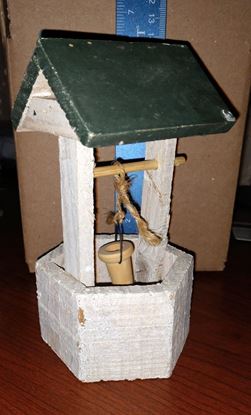 WW01
This is an old looking piece and it looks homemade. Measures 6" x 3" x 3.5"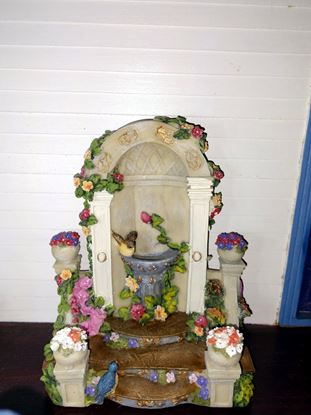 ODBD01
This is an adorable little bird bath surrounded by bright beautiful flowers. The piece is made of resin and it doesn't have any makers mark that I can find. 4 1/2" tall x 3 1/2" across x 2 1/4" deep.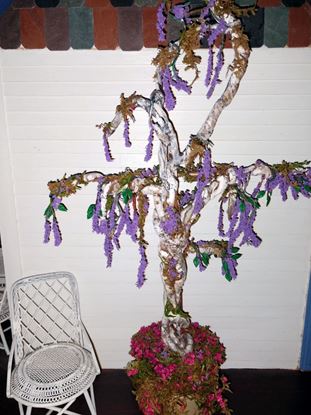 LGWI01
This wisteria tree was made from wire, clay, and faux plants. It's very large and was made to go outside of a two story dollhouse. 10 3/4" tall, x 6 1/2" across tip to tip. The pot is 2 1/2" deep.