Products tagged with 'used dollhouse accessories'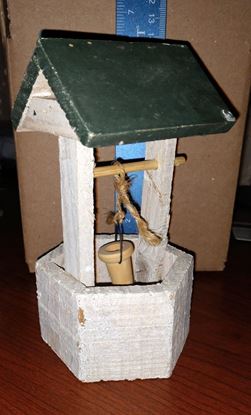 A7-WW01
This is an old looking piece and it looks homemade. Measures 6" x 3" x 3.5"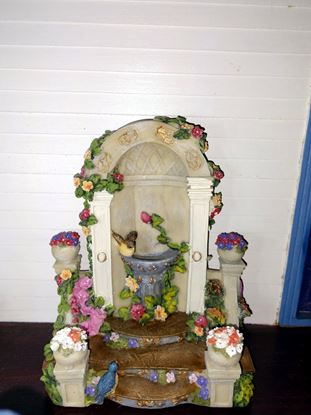 A7-ODBD01
This is an adorable little bird bath surrounded by bright beautiful flowers. The piece is made of resin and it doesn't have any makers mark that I can find. 4 1/2" tall x 3 1/2" across x 2 1/4" deep.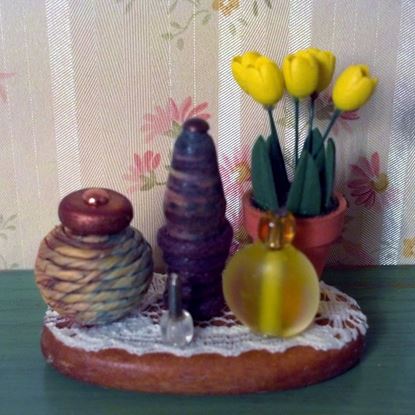 A6-110
Handcrafted dollhouse miniature vanity set. Fragile and not intended for children. 1.5"w x 1 3/8"h x 7/8"d.