Sometimes you might find the perfect piece you're looking for, but it just needs something more. I am happy to refinish your piece(s) to your liking. I have customers that purchase items elsewhere and have it shipped to me to be refinished. If you need a rustic sign a certain size, a cabinet repainted a specific color, or just want something different just give us a shout and we can figure it out together.  
To place a custom request, Contact Us     
Samples of previous work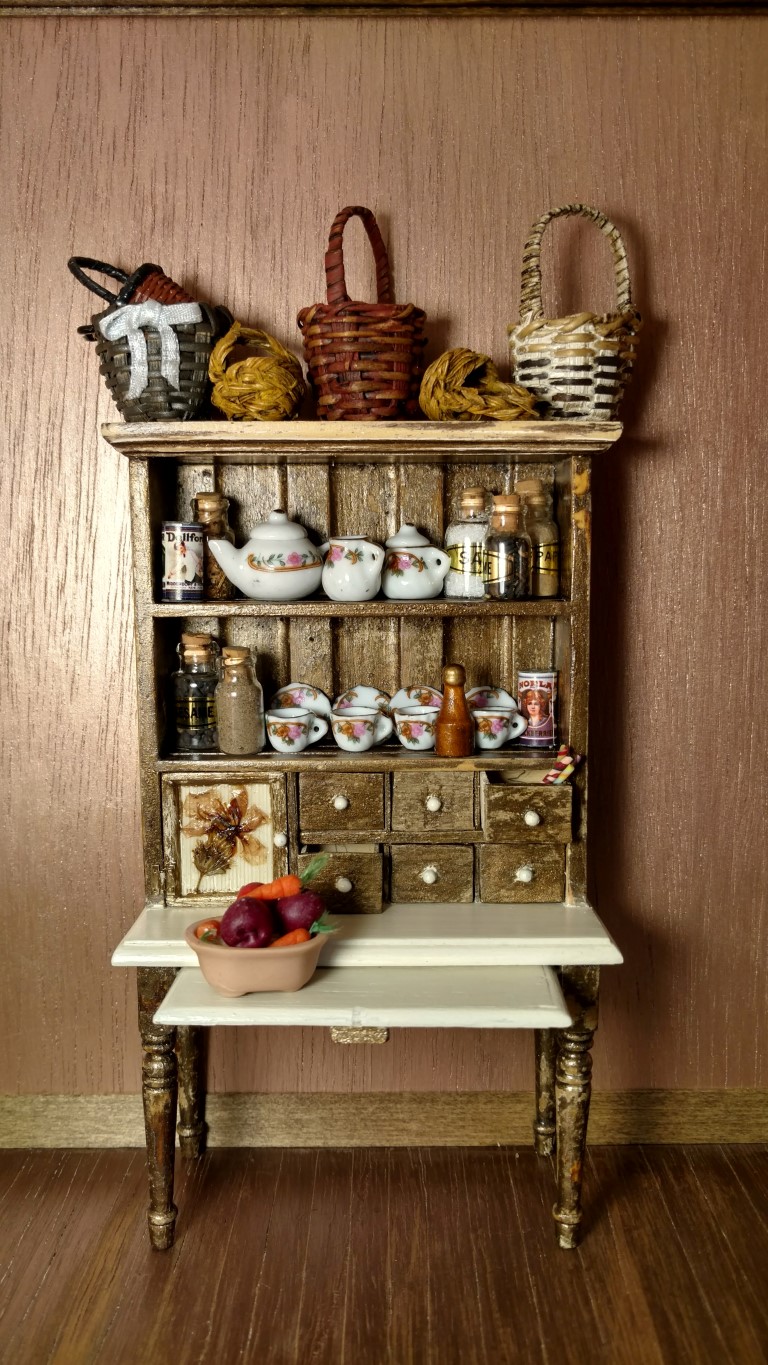 Sold! 
Commercial cabinet that I altered by adding a slide out shelf under the table,
6 storage drawers, and a cubby with a special design on the door.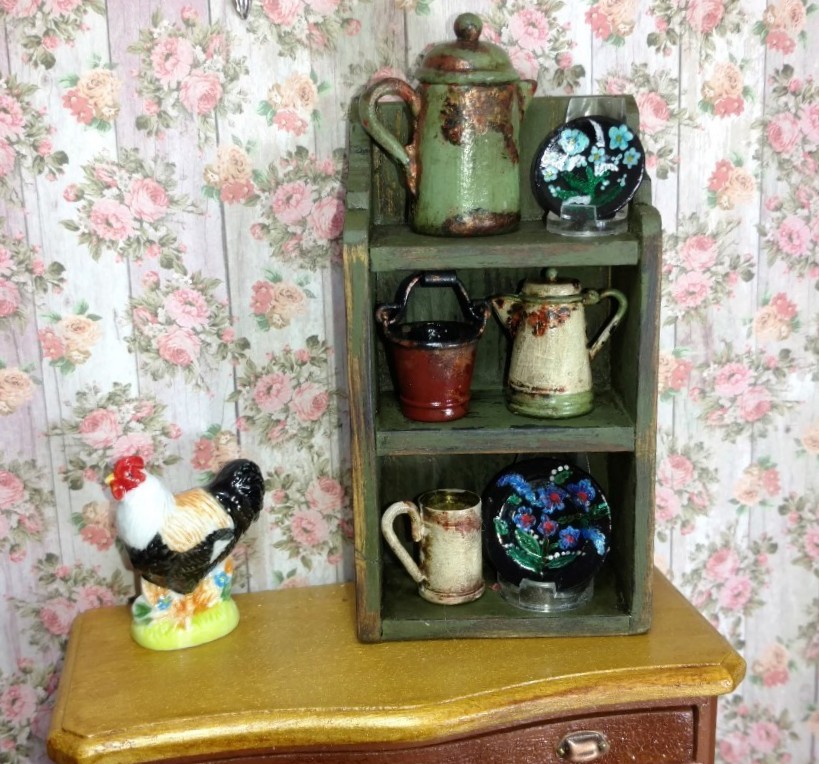 https://www.fabulousrefurbs.com/en/dollhouse-rustic-shelf-waccessories 
Hand made little shelf with all hand painted accessories.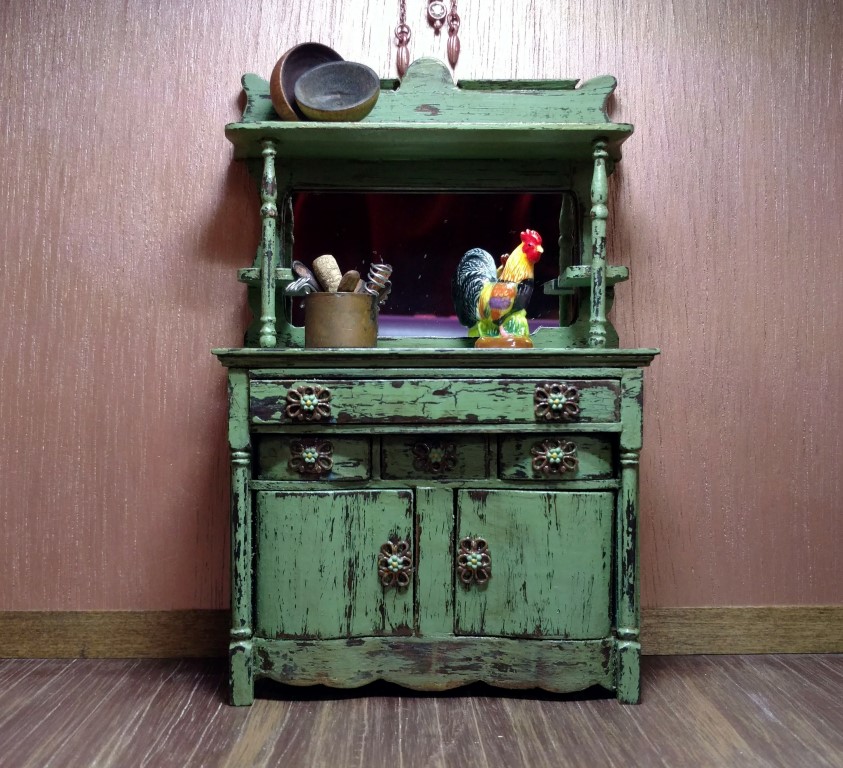 SOLD!
 Repainted this hutch in order to create a more rustic looking piece.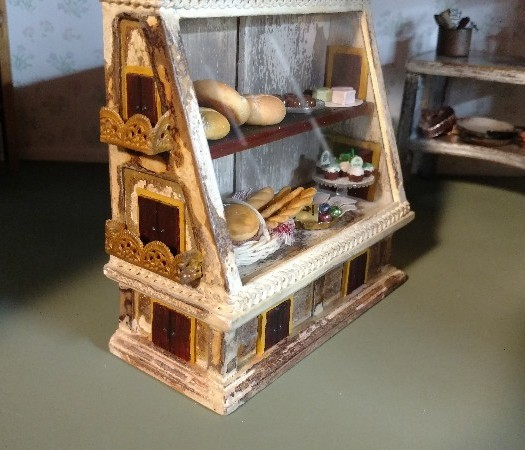 SOLD!
 Commercial display that I altered to look like an apartment building.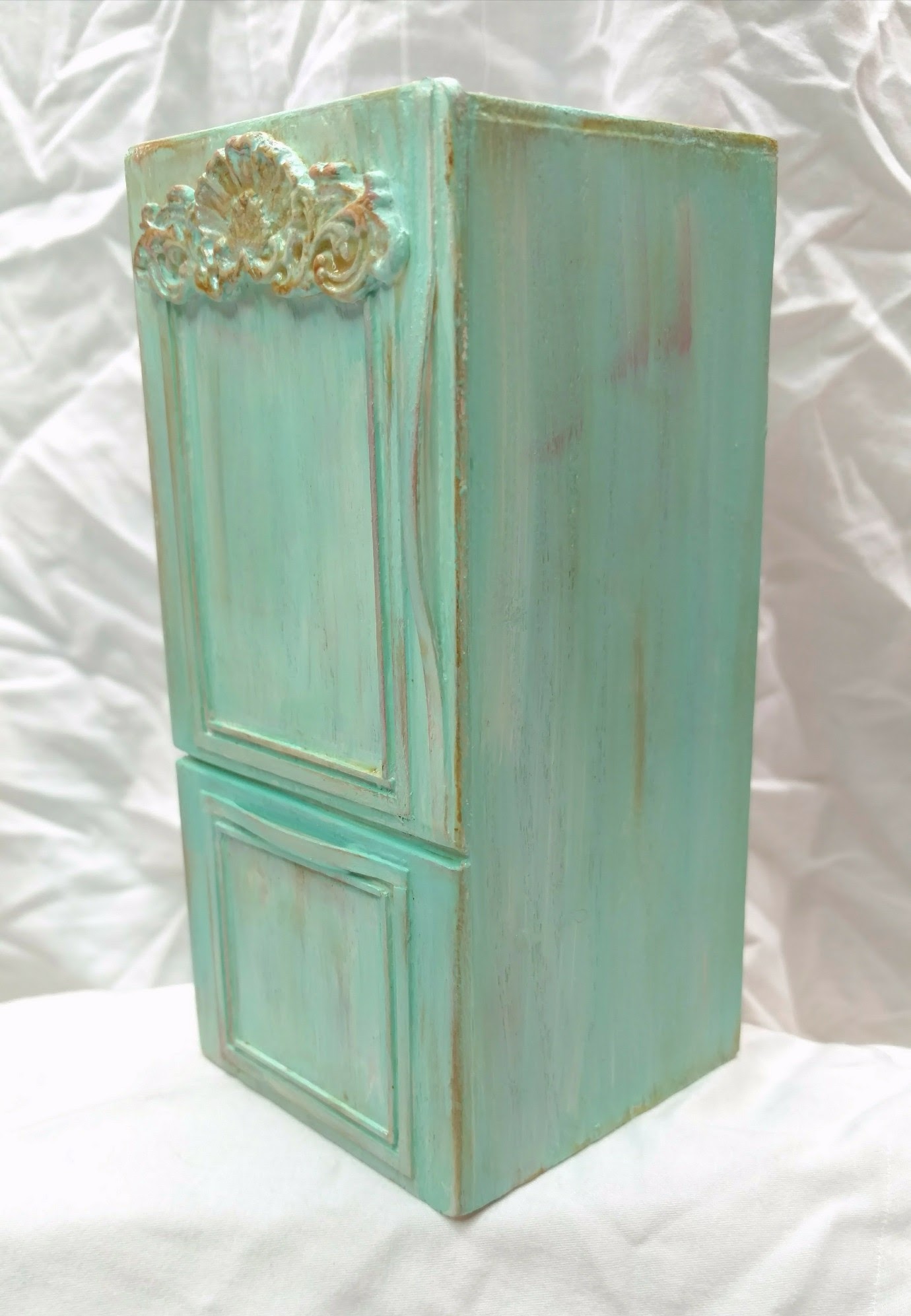 Customer requested design for a refrigertor.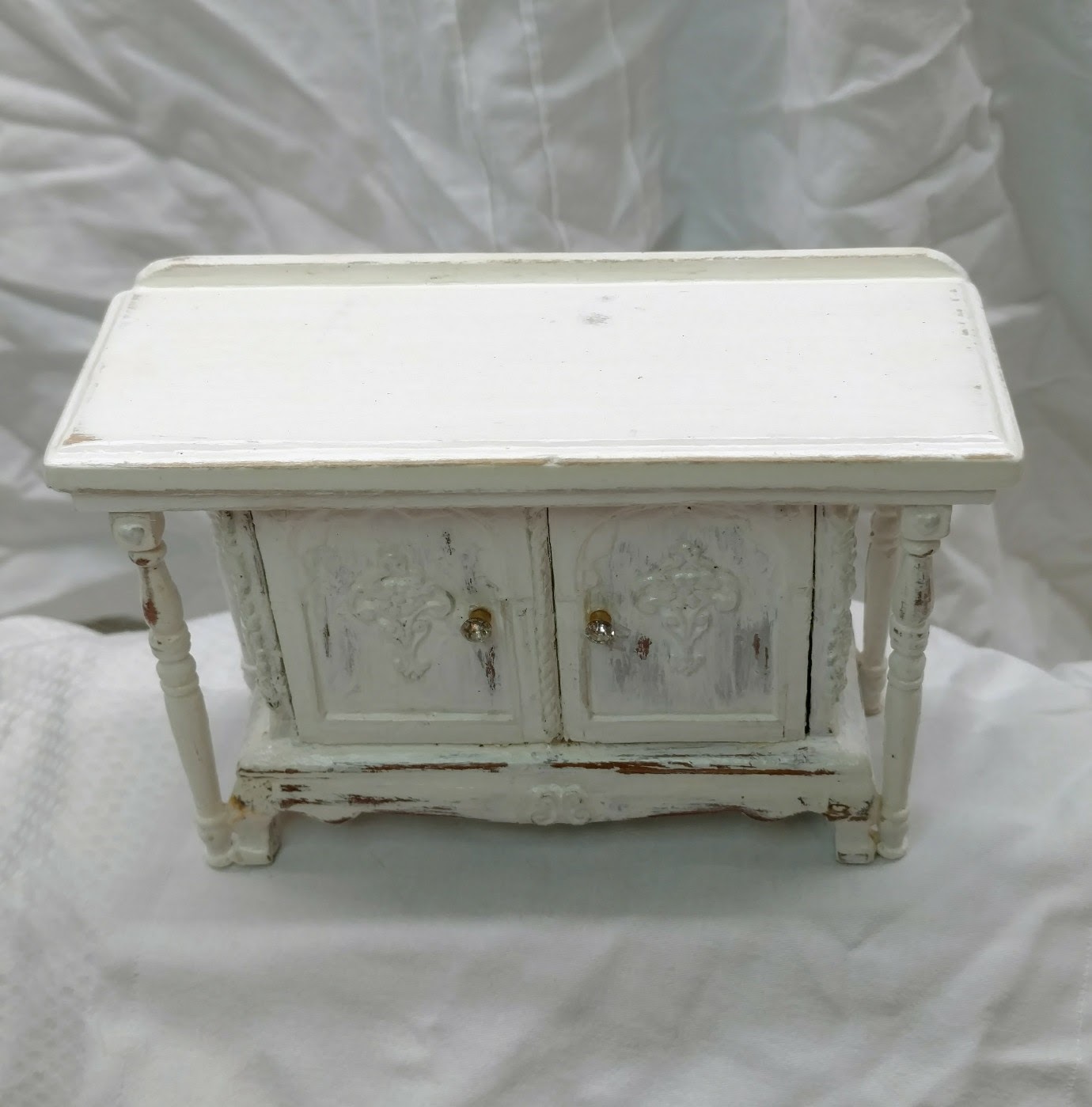 Special request for an island.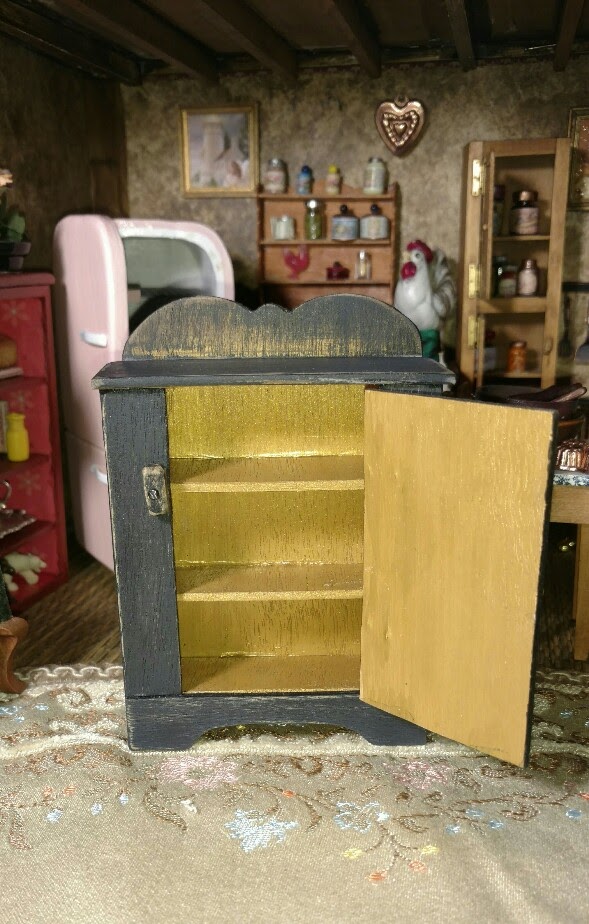 Hand made linnen closet or pantery.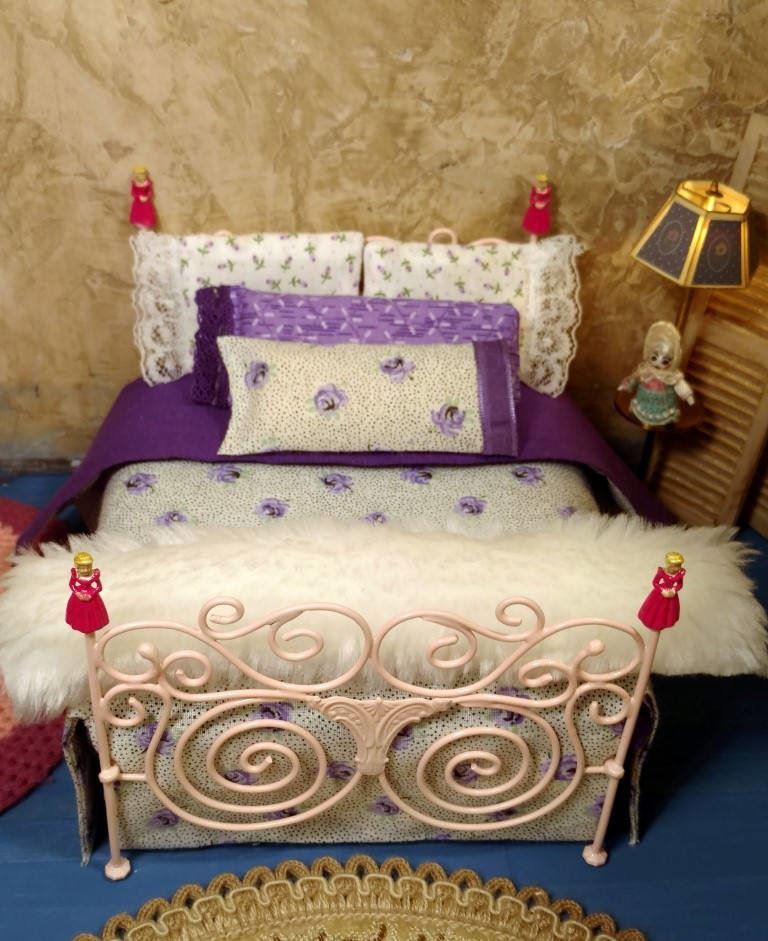 https://www.fabulousrefurbs.com/en/dollhouse-full-size-1-scale-barbie-metal-bed 
Designed and made by me. Made of copper wire with soldered connections.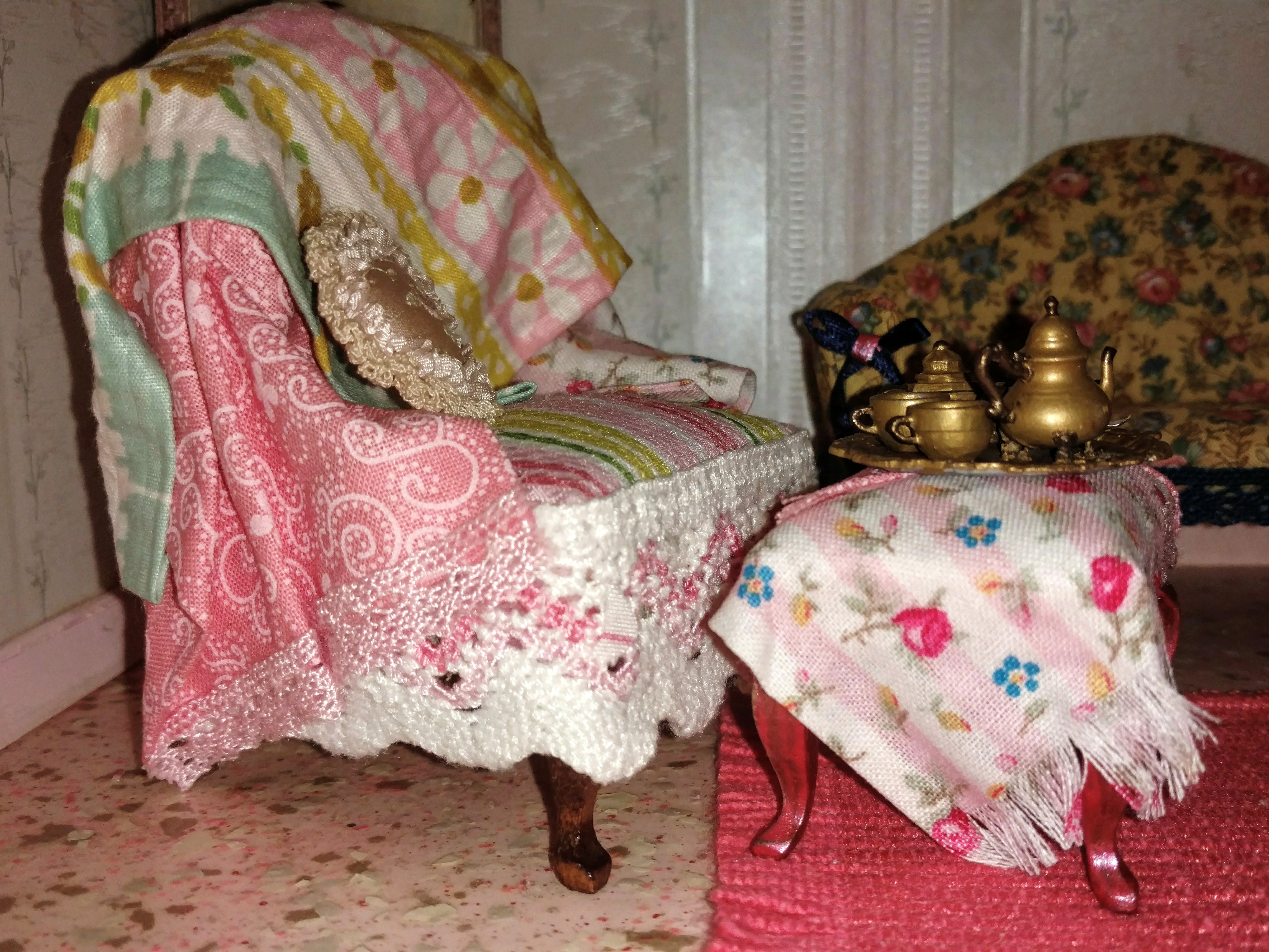 Simple chair and ottoman that I coverd with many layers of pretty fabric.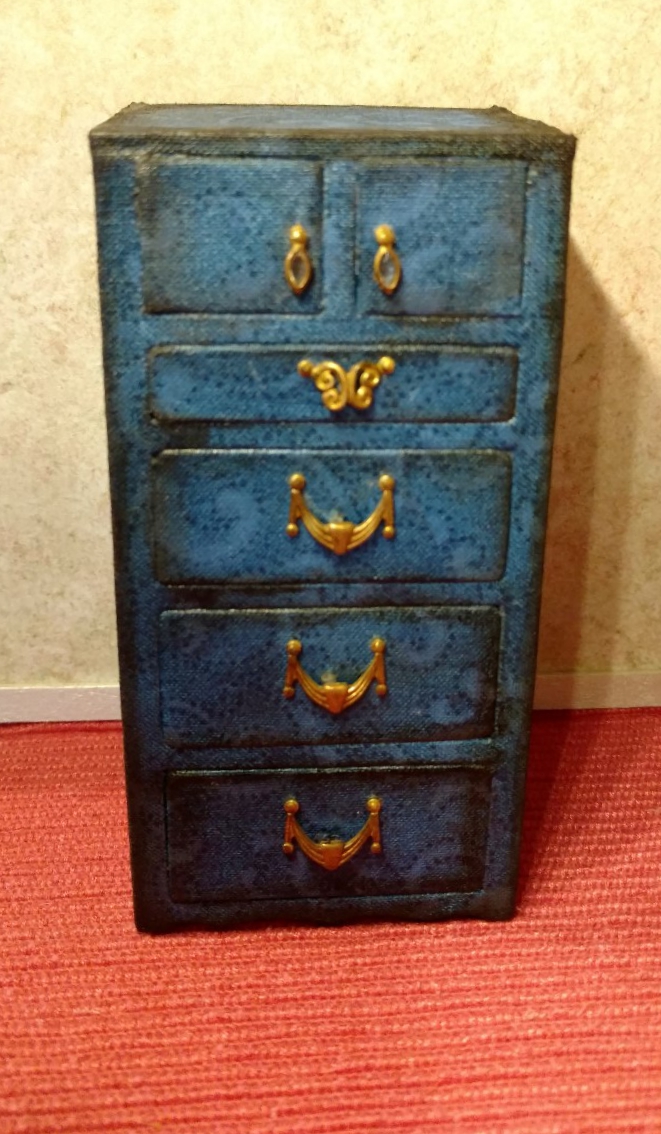 Customer requested, hand made and fabric covered chest of drawers.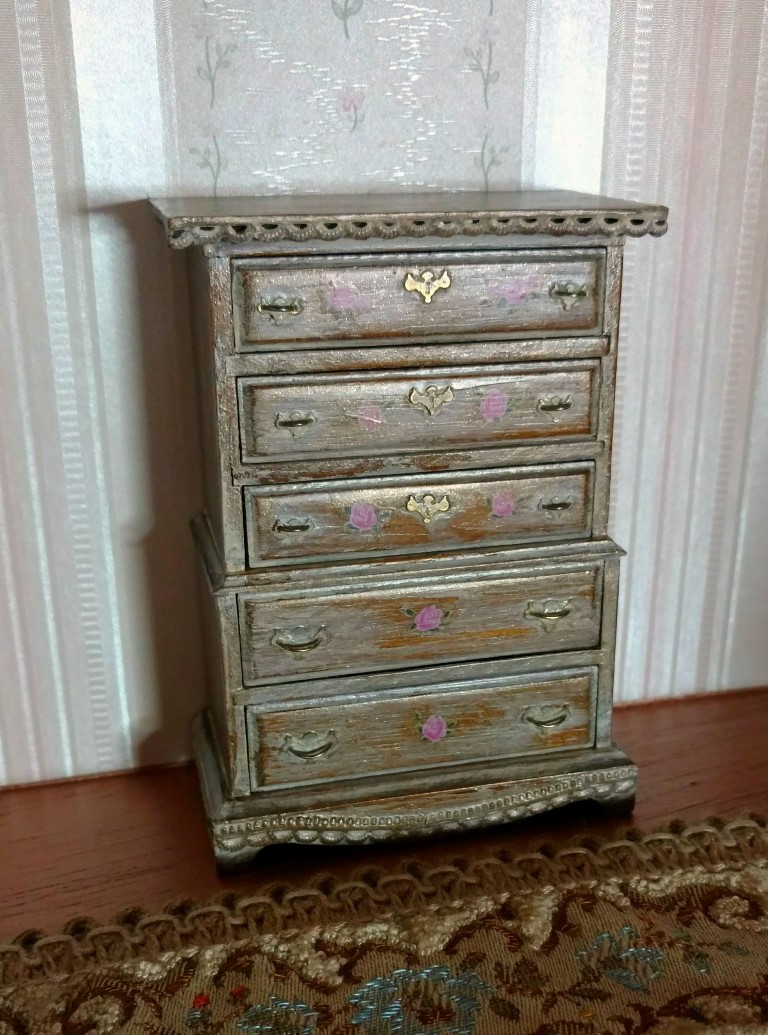 Painted and embellished commercial piece.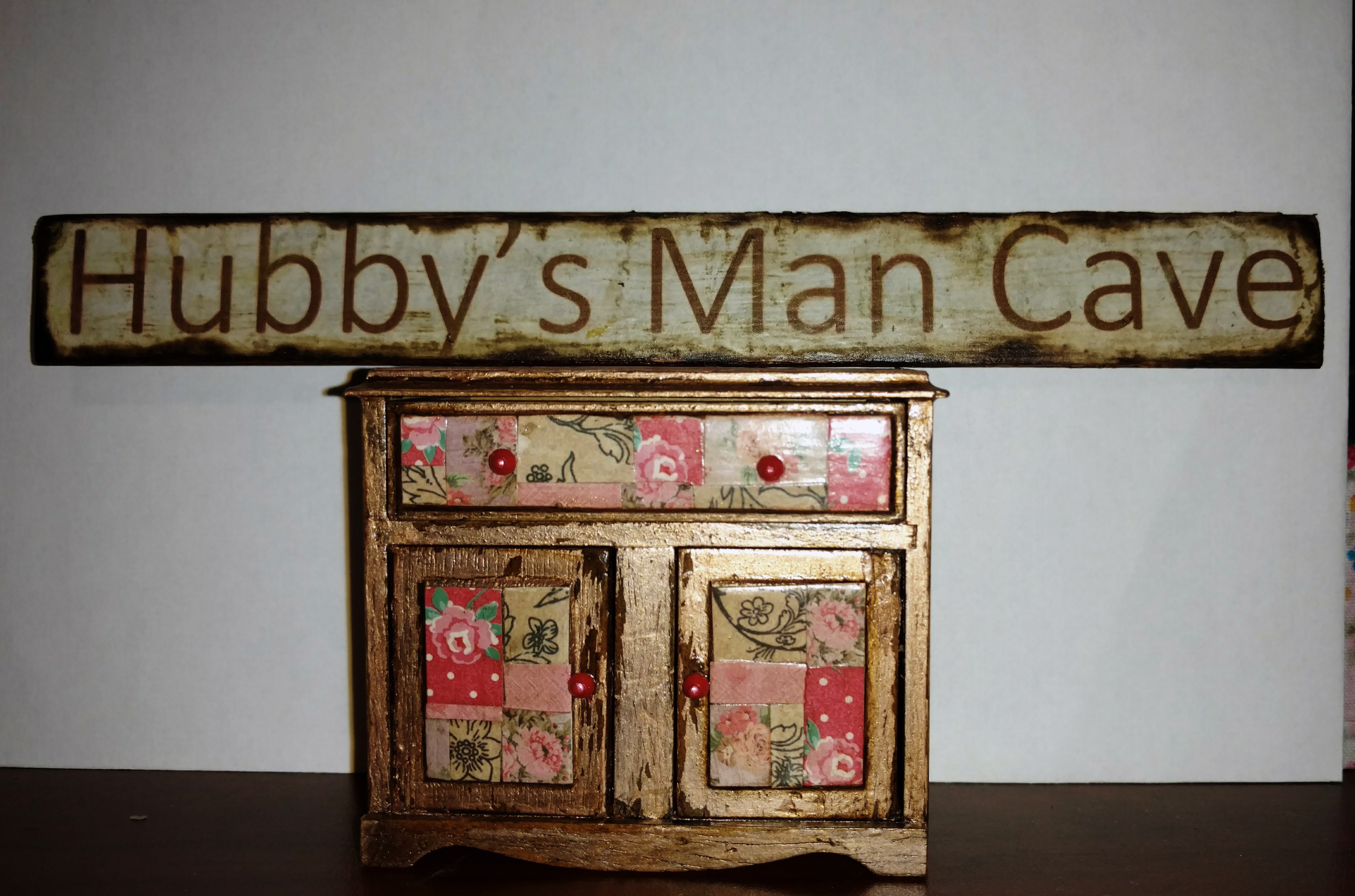 Customer request for the sign. The cabinet I refinished for myself.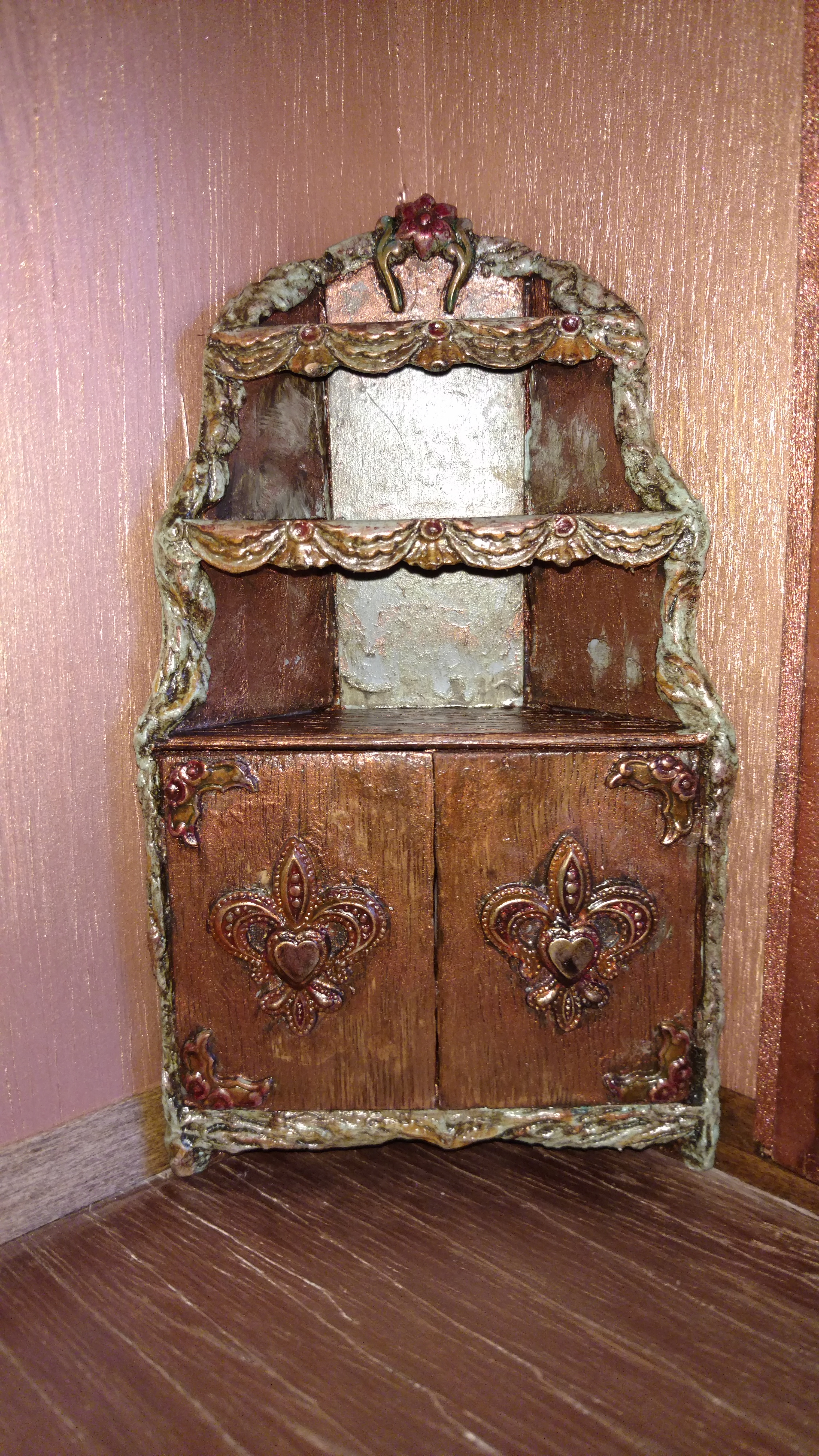 Custom made and embellished corner cabinet.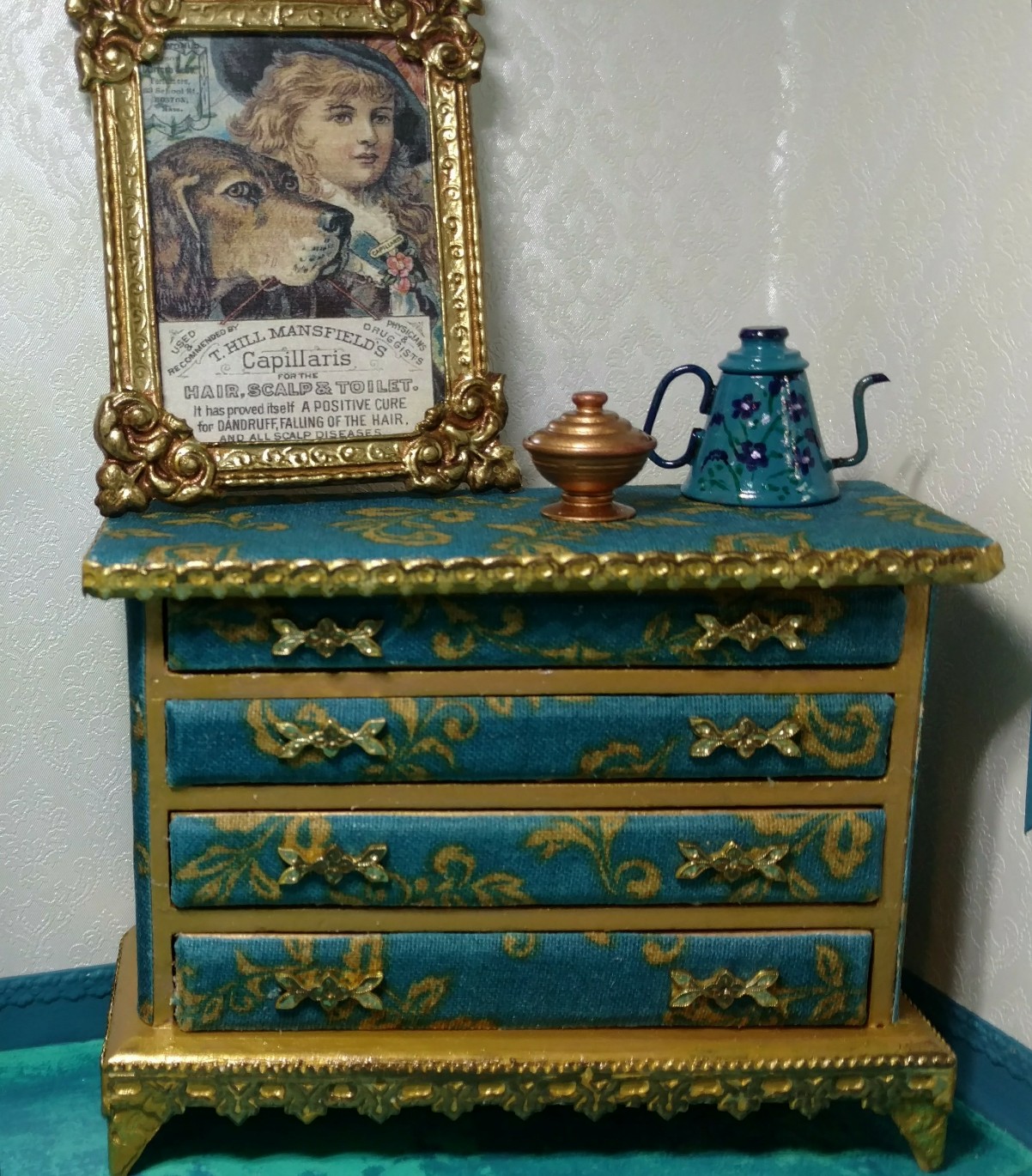 I painted this piece and then embellished with fabric and trim.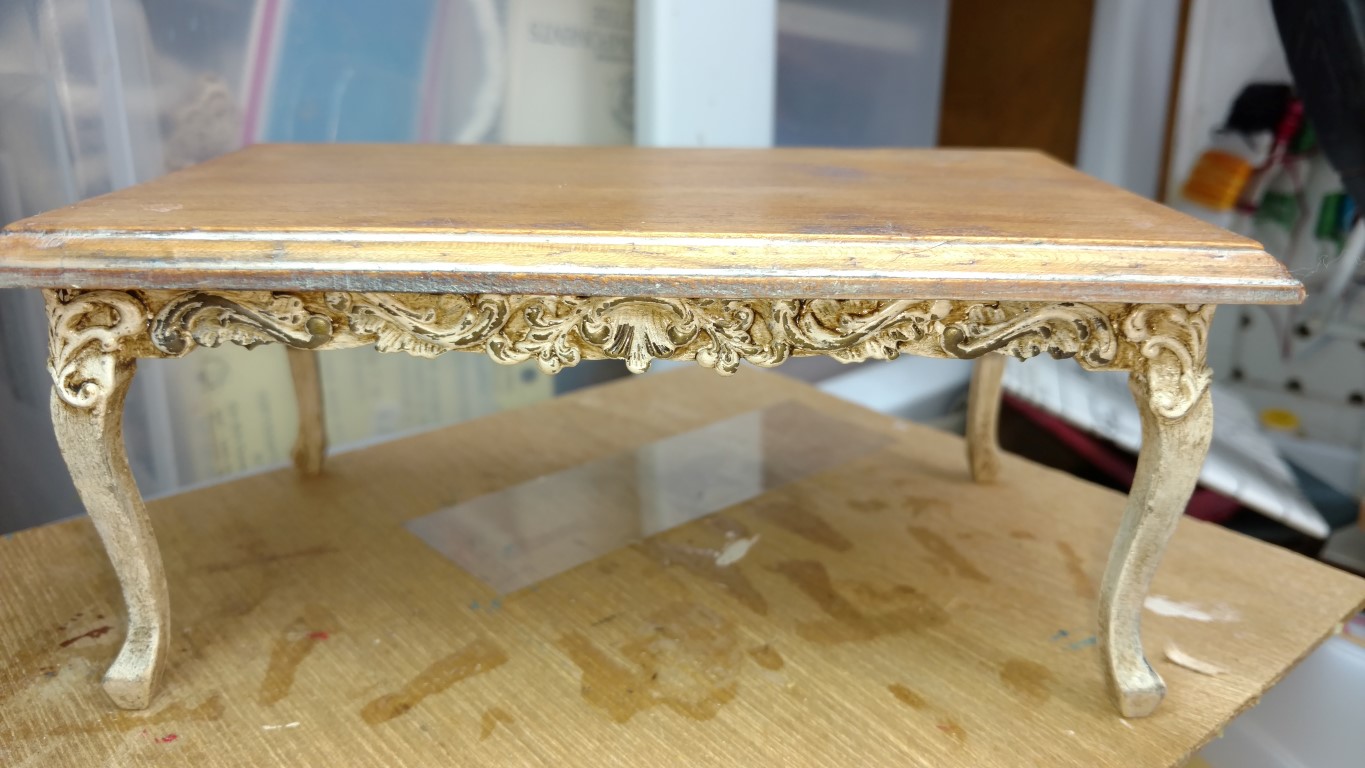 Inexpensive commercial table that I embellished to my customer wishes.