Products tagged with 'hand painted dollhouse miniatures'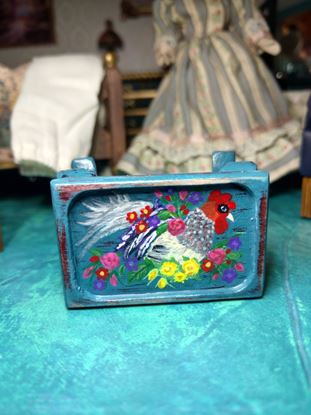 This is a refurbished little table that has been painted with a rooster and tiny flowers. It measures 1 7/8" long x 1 3/4" deep x 1 1/4" tall.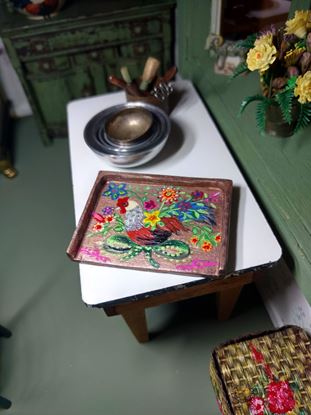 The platter is made from metal or plastic and painted with a floral motif. 2 1/8" wide x 1 1/4" deep.